About
Here I am
Your business coach, people management consultant and professional development buddy in your personal challenge adventure.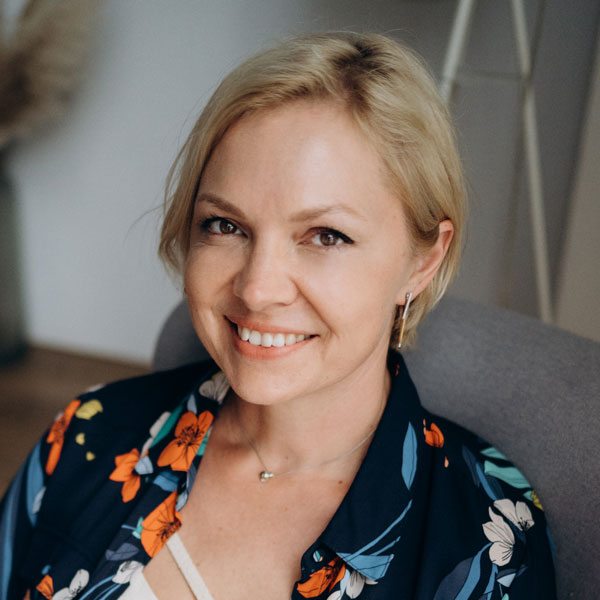 As a business coach I am good at
• navigation through personal or professional challenges
• helping business people building their leadership capabilities
• people management areas of development
• guiding start-upers and entrepreneurs to find the ways making their projects go live
• speeding problem solving in personal life matters
• elaborating of personal strategies and self-reinvention projects
• boosting career decisions or considerations
• being your employees corporate coach for business effectiveness projects
As an organizational consultant I am
• experienced in major organizational change implementation
• confident in organizational development projects
• in love with business process reengineering and post-change integration processes for people and systems
• a great helping hand to manage organizational structure changes
I am interested in large scale organizations, rapidly growing small businesses or ambitious startups, private entrepreneurs are my favorite!
Professional summary
I consider myself to have a superpower of being the ideal supporting buddy who is making sure things happen in the team. I've had quite a passion for my rapidly developing HR career through 15+ years in multi industry and multi cultural environments. I have hands on experience in various senior HR roles in FMCG, Telecom, Media and Advertising industries. As a HR and Organizational Development professional I had specialist roles at local markets as well as Director positions covering multi country and multi legal entity responsibilities.
My career path also included few multifunctional career moves within Marketing and Strategy/Change management functions with Business process reengineering responsibilities.
With the joy of motherhood my passion to professional achievements brought me to my new happy place - private business coaching and organizational consulting practice as a logical step in my people business journey.
I hold BA degree in economics, MA in Human Resources, Executive MBA, Coaching certification from CTA.
I lived in Ukraine, UK, Hungary, Slovenia, Russia, United States (currently). Im also a mother of 3 toddlers and we speak 3 languages in the family. Im a skilled skier, sailor, jogger and a heavy traveller.
EXECUTIVE MBA 2010 - 2012
Antwerp Management School, Antwerpen, Belgium
BA IN ECONOMICS 2010 - 2012
National University "Kyiv-Mohyla Academy" Kyiv, Ukraine
MASTERS IN HUMAN RESOURCES MANAGEMENT 2001 - 2003
Interregional Academy of Personnel Management, Kyiv, Ukraine
BUSINESS COACH CERTIFICATION
Issued Sep 2020 Coach Training Alliance
It is outlined on my linked in profile here
Testimonials
She was able to understand my people management issues immediately and we were moving forward in my people skills development journey super fast.
Den
Newly appointed senior Department head Telecom Industry
I loved the way she helped me to transform my work challenges in action plans. So easy going! I'm going to continue working with her further to progress faster.
Olena
Senior marketing professional
Olga gave me perspective and peace of mind during every coaching session. I was stuck in my career considerations for few years and managed to start moving forward already after 3 sessions!
Christina
Future entrepreneur finishing her maternity leave
It was a blast to have Olga mentoring us in our startup development with its ups and downs. Invaluable input of organizational development experience and management wisdom!
Andrew
Cofounder of logistics industry IT startup
She is my number 1 work challenges emergency contact. I'm very much outside of my comfort zone currently as a business professional trying to combine corporate career with my own entreprenerial project. Olga knows how to switch from coaching to consulting mode for my requests when necessary.
Alex
Young and ambitious start-uper and corporate Finance professional
Contact
Leave your request or question and I'll get back to you asap
Location:
Worldwide online
New York, US for off line meetings
E-mail:
Cell Phone:
+16469918221 (WhatsApp, Viber)